Leaving Cert – Rite of Passage Feel
The first day of the Leaving Cert dawns and it has a real rite of passage feel about it.Clothes laid out, pencils erasers and pens in the suggested clear zip lock plastic bag, watch on wrist, favourite breakfast on the go. Alarm clock zinging off. You d think wouldnt ya?
Not in our house.
Sleepless in Sandymount
Here we had a sleepless night despite copious cups of chamomile tea and a herbal sleep potion. My student woke at four feeling concerned about not being able to sleep despite calming music and early to bed and long bath.
Sit the Leaving Cert in School  Uniform?
We had the option of wearing or not wearing uniform. Big decision. Yes No Yes No. Of course the uniform had already been dibbed by his younger brother, as I had not counted on its requirement for the Leaving Cert. I was busy wrestling it out of the kid brother's chest of drawers and planning on lying that he had absolutely not worn it last week  . . . . when indecision struck. "No" to the uniform. Definitely "No",  and the the deadly sentence "I'll decide tomorrow morning". Oh Noooooooo.

In the morning we heard "where are my pants?", "the ones with the stripe". Frantic throwing of laundry everywhere searching for pants with the stripe. THE pants with the stripe not found, but alternative pants with a stripe found. Thankfully they are acceptable. TICK TOCK TUCK TOCK. Breakfast is served and surprisingly eaten. Last minute run to Tesco for fizzy water. Label hastily removed. This is what the ban on water was about. No bottles with labels allowed in case you had written all the answers (to the English Comprehension) on the inside of the label! We head into the car. No chewing gum. Skid up to Tesco. Chewing gum purchased. Trundle down the coast road. "You do have a watch right", I sez. Checking of pockets "No". I surrender my watch.
"Call me when you are out!" I say. "Oh no I have no more credit". Credit organised with other half sitting at home on the computer.
We arrive at the school, everyone else in uniform. Wait no, Two other cool dudes in smart track suit bottoms with THE stripe. It s all cool. He walks in. I realise I have done it I have got him this far.
It's gonna happen. English Paper 1
Que Sera Sera
I turn on Lyric Radio. Its Doris Day and she is singing "Que Sera Sera". I turn it up loud. Its a fitting song for a fitting moment. For me it brings tears and I remember my long lost dad used to sing that to me all the time when I was young. I wonder if he is watching over the grandson he never knew. I hope so.
Taking your mind off it and staying healthy
I decide to go to Pilates. A very good call as I completely forgot about the Leaving Cert. I met a long lost friend and we decide to visit the swimming pool in the sports centre and then the jacuzzi and sure whilst we were at it why not the steam room. We were on our way to the hot room when I thought better check time on the clock (being as I have no watch right!). OMG the exam has just finished. I break the world record from getting from the steam room in the sports centre to the school; 14 minutes. I am grossly late but forgiven.
How did you do?
So the awkward moment arrives.
"Well?"
Surprisingly I get a full run down. I am delighted to hear that the agreed timing for each question has been adhered to even though it meant that one questions remained slightly unfinished.
So mammas, when your student tells you what they did and what they answered and how the answered, even if you know that these are very dodgy answers there is no merit what so ever in telling your student this. Your goal is to keep them on a steady ship to encourage them and to keep them in a good and balanced state of mind for the next exam. Nod, Smile, Praise, Encourage.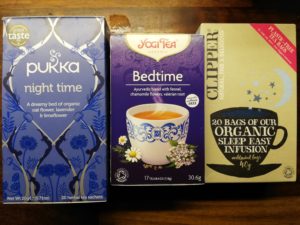 If your child only had one exam on the first day be grateful. Anyone doing Home Economics  had two exams today and anyone doing Engineering will have two exams tomorrow. More on that in the next blog. In the meantime its back to the chamomile tea. Actually I bought three different types of soothing tea today. We tried them all out this afternoon and they all tasted decent. I ll let you know which if any of them help my student sleep!
So first day over and we all survived. One less exam until we say goodbye to the Leaving Cert!
#LeavingCert #LeavingCertMamma #LeavingCert2019 #LeavingCertificate
Exams Completed: 1 Exams Left to go: 10
Subjects Completed: 0 Subjects Left to go: 8